Fancy sipping some homemade Sloe Vodka this Christmas? It's such an easy tipple to make, and the perfect homemade gift to give to your favourite people.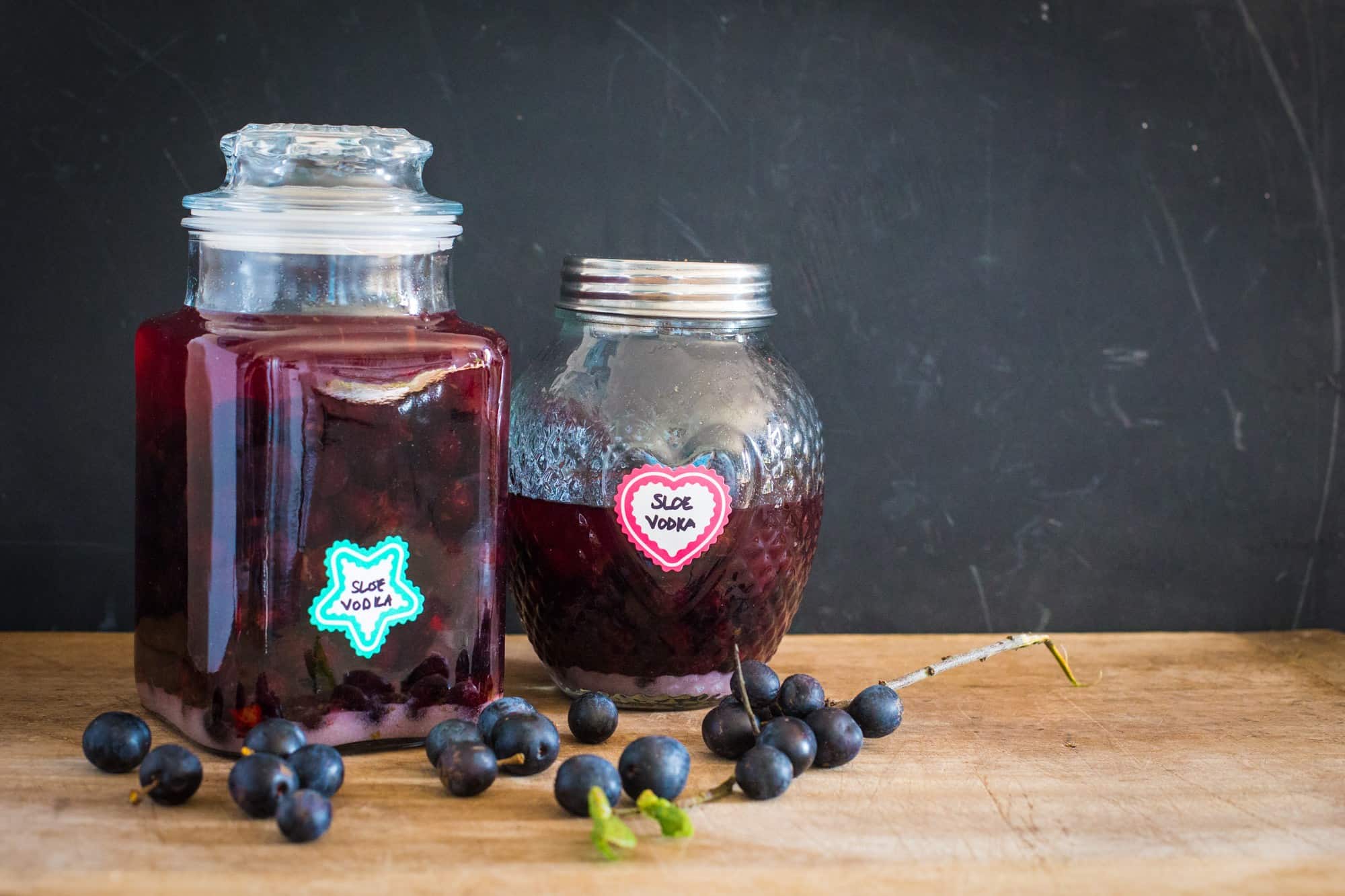 This homemade Sloe Vodka is growing my stash of home grown booze a treat!
My blackberry flavoured vodka is still in the brewing phase, although it is now ready to strain (and taste test!). And whilst our blackcurrants were an epic failure this year, I did still manage to lay down one lonely bottle of my homemade blackcurrant cassis for the darker months.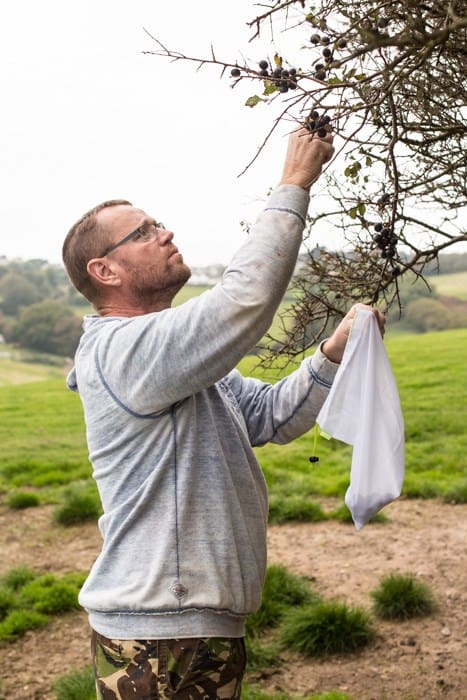 There's something very oldy worldy about cracking open a bottle of a hedgerow brew that you picked yourself to share with loved ones on a cold winters night. And keeping the best bottle from each batch, till dusty and forgotten is the ultimate foragers tax.
So, in case you want to brew up a batch of this homemade slow vodka yourself, the recipe couldn't be any easier. First up, you need to get your wellies on and hit the hedgerows. You're looking for blackthorn bushes, and they're pretty easy to spot at this time of year as they have vicious little inch long spikes on the branches, and clusters of black fruit that look like this: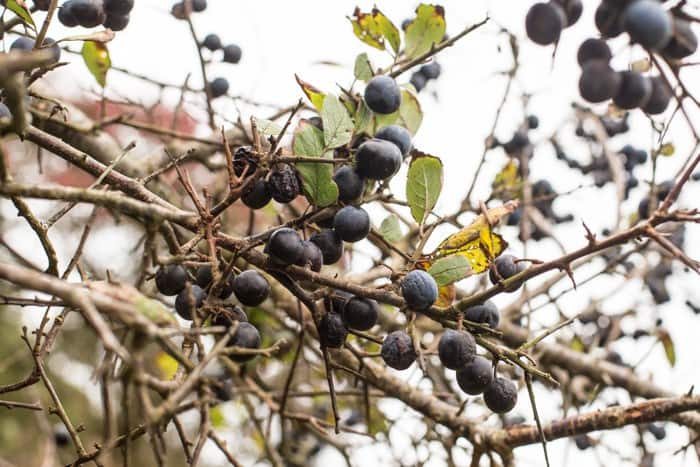 There's probably a reason not to use those wrinkly imperfect fruit, but I gather them all. Or at least all that I can reach.
Then you need to combine them with vodka and sugar for about a month. Then strain and store in sterilised bottles where they will sit happily until you can bear to break into your stash!
Sloes are part of the plum family, so inside that black skin with a whitish bloom, you'll find an orangey yellow flesh and a single flatish stone.
On getting your stash home, wash them well and dry in a clean tea towel. You 'should' pick sloes after the first frost, but frosts aren't all that common down here in Cornwall, so I popped mine in the freezer until I was ready to make this video…
Homemade Sloe Vodka